Staff Augmentation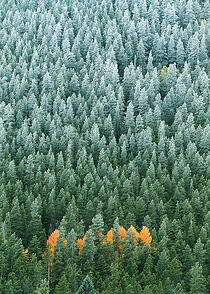 EstesGroup provides staff augmentation capabilities in addition to our expert implementation and consulting services. Our "Practice Leaders", and our "Project Personnel" are client-focused and represent the top talent available in the market at a cost within your budget. Our teams have worked together for many years, with customers across several industries and we have a strong emphasis on the soft skills that are critical to project success.
EstesGroup can provide skilled personnel to work under your direction to help you develop, maintain, manage and support your applications. Our skilled application professionals can help you manage fluctuating skill(s) needs, skill(s) gaps and changing staffing needs to meet your aggressive project timelines.
Obtaining hard-to-find IT professionals who can deliver quality application development, integration and technology management is a challenge facing businesses around the world. Many IT organizations today seek both the flexibility to obtain resources when and where needed and the ability to "gear up" for projects that require specialized application skills that don't exist or can't be leveraged internally.
IT Staffing Allows You To:
Increased Speed-to-Market
---
Experience (Industry and Technical)
---
Better Quality and Faster Development
---
Lower cost and time required for internal training/skill development.
EstesGroup resources work with you on-site or remotely, and are certified in key technologies. Our recruiting capability is driven by a 100,000+ resume database, a proprietary method, and senior recruiting professionals on our permanent staff. Our methodology includes:
Detailed Needs Analysis
Sourcing
Candidate Qualification (including 3rd party testing, reference and background checks)
Presentation by your Account Executive (with assurance that they have personally interviewed the candidate and stands by their qualifications for your position).
EstesGroup staff augmentation is an "Assemble to Order" team-based approach to your needs. Some of the project and staff augmentation capabilities we've recently provided companies with include:
• ERP and CRM Enterprise Systems Integration
• Cloud Migration and Support
• Application/Architect Developers, (i.e. Java, .Net, SharePoint & Agile)
• Program/Project Managers
• Business Analysts and Quality Assurance
• Certified professionals in key technologies (i.e. Epicor, Oracle, SAP, Microsoft, Hyperion)
Please contact EstesGroup for more information about our services and how we can assist you with your technology staffing needs.