How many manufacturing/distribution/professional service organizations don't really track what their Indirect Labor time/costs are?  Quite a few, let me tell you!
First of all, the definition of Indirect Labor is:
Any labor that supports the production process, but which is not directly involved in the active conversion of materials into finished products.
So the ramifications of companies that don't closely track Indirect Labor of their work force throughout the day are:
Labor reporting to the part manufacturing process will be inaccurate.
Part costing will be inaccurate, actual set-up/production times over stated
Part scheduling, shop loading will be off.
An inability to reduce Indirect Labor; you can't improve what you're not tracking.
Understated shop "Burden Rates".
I am John Koski and I have been working in the manufacturing industry for 36 years and work with the team at Estes Group to improve the ROI of your ERP system.
Let me tell you a little story about a small manufacturing shop in Minnesota who didn't track or know what their Indirect Labor time/costs were prior to putting in their first Shop Control system.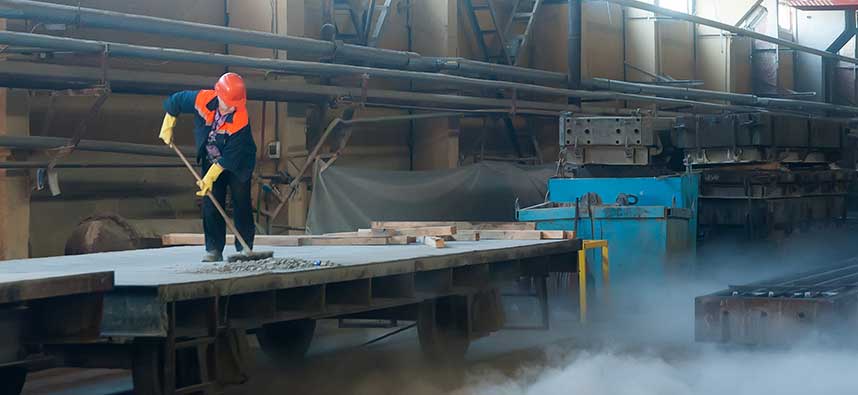 Every day at 4:30 there would be 50 or so production people that would shut their machines down or stop what they were doing to clean-up their work area to end the day or prepare for a much smaller second shift.  The shop management knew this was going on to a certain degree, but really didn't understand the cost of this activity until they put in their first computerized Shop Control (ERP) system in.
They started to ask their shop people to report all of their labor efforts during the day.  The theory here was, if you wanted to get paid for 8 hours, please tell shop management what you did for 8 hours.  As soon as they started to see that there were 50+ highly paid production people shutting it down each day at 4:30 and reporting their Indirect Labor time to "Clean-Up", did they realize that Clean-Up needed to change?
This is where I came in, I was the kid that needed a job to pay for college.  I was hired to do shop "Clean-Up".  Back in the day, the going wage for this type of work was $5.00/hour.  This was considerably less than the $15.00 to $20.00/hour a skilled machinist or production worker was getting.  The task each evening (at 5:00 PM) would take me about 4 to 5 hours (because I was focused on just doing machine/shop clean-up).  Needless to say the message to production workers was, work to 5:00 PM, because we have someone else who will clean your machine and/or work area.  One might ask at this point in the story, how could one kid do in 4 to 5 hours what it took 50 people to do in 25 hours (30 minutes x 50).
In reality what was happening was it would take the production people about 10 minutes or so to clean-up their machine or their work area and the rest of the time they'd be washing their hands, changing, chatting about their day, etc. etc.
By closely examining the Indirect Labor report their new Shop Control system was providing them, management quickly realized that having their production people do shop "Clean-Up" was a waste of time and money.  Now, the production people work right until 5 pm and then clean up is handled by me afterwards. This literally saved thousands of dollars each week, month and year, and also 25 more production hours into each day. This enabled the company to better meet their promised delivery dates, reduce overtime, and decrease overhead.
When you work with Estes Group to optimize and streamline your manufacturing operation, we will take a close look at your Indirect Labor reporting and use that information to help your business become more efficient and save money.
Let us show you how to use Epicor 9 and Epicor 10 to produce Indirect Labor reports and put into action new ways to increase production and decrease overhead costs. We just might discover that all you need is for me to show up at 5 pm and clean up.
Simplify Technology, Improve Operations, and Gain Efficiencies…